Russell Wilson brought hope back to the Denver Broncos on Sunday night in a thrilling comeback against the Minnesota Vikings, securing their fourth consecutive victory. The Broncos, trailing for most of the game, found themselves in a precarious situation, relying on kicker Will Lutz to put points on the board. However, it was the veteran quarterback's poise and leadership that ultimately propelled the team to a 21-20 triumph.
The turning point came in the form of a 10-play, 75-yard drive masterfully orchestrated by Wilson. Displaying his trademark precision and composure, he capped off the series with a crucial touchdown pass to Courtland Sutton. The Broncos seized a 21-20 lead, and the defense held firm, securing the hard-fought win.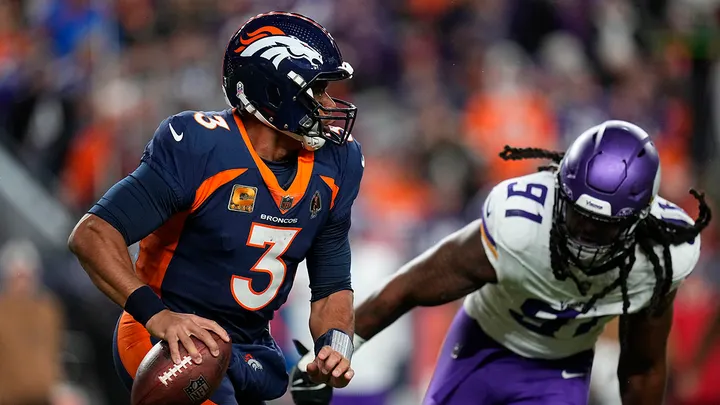 Wilson's performance was nothing short of exceptional, completing 27 of 35 passes for 259 yards and the game-winning touchdown. Remarkably, he faced only two sacks, a testament to both his offensive line's protection and his ability to navigate pressure effectively.
Sutton emerged as a key target for Wilson, leading the team with four receptions for 66 yards. Samajae Perine also played a pivotal role, contributing seven catches for 60 yards. Wilson's ability to spread the ball among eight different players showcased the depth and versatility of the Broncos' offensive arsenal.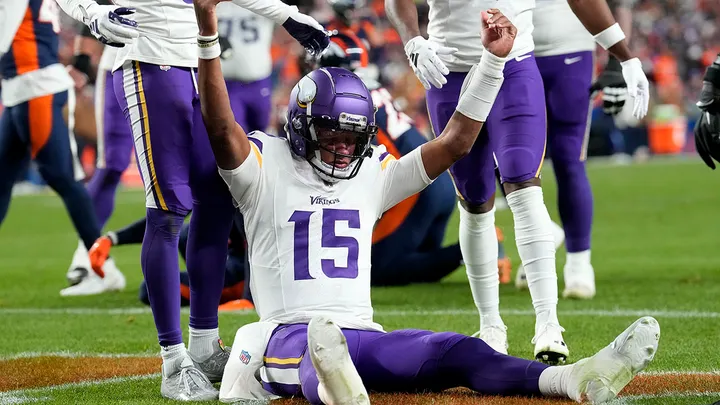 On the defensive side, the Broncos played a physical and tenacious brand of football throughout the game. Josey Jewell and Ja'Quan McMillian made impactful plays, recovering fumbles that swung momentum in Denver's favor. McMillian, displaying his versatility, also secured an interception. Although the defense managed only two sacks on Vikings quarterback Joshua Dobbs, their overall performance contributed significantly to the team's success.
Dobbs, despite making history with his dual-threat capabilities, ultimately faced defeat as he was unable to secure a victory for the Vikings. His unique 2023 season, marked by trades and standout performances, hit a roadblock against the resurgent Broncos.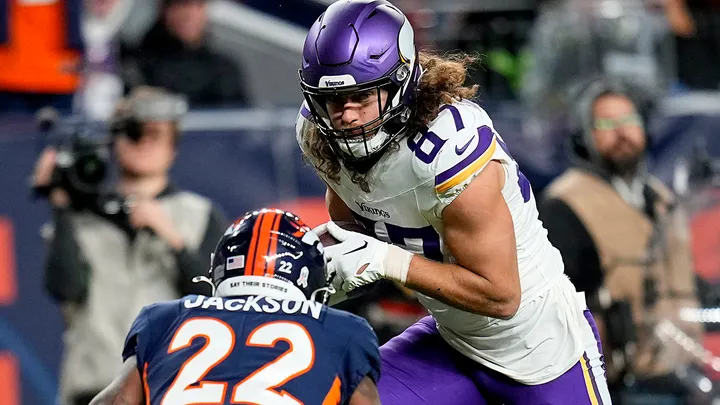 With this win, the Broncos have surged back to a 5-5 record, firmly placing themselves in the playoff picture in the competitive AFC standings. The team's recent success is a stark contrast to their 1-5 start in 2022, signaling a remarkable turnaround. The upcoming matchups against the Cleveland Browns and Houston Texans present formidable challenges, but the Broncos, buoyed by their recent triumphs, appear ready to face them head-on.
As Russell Wilson continues to showcase his clutch performances, the Broncos and their fans can look ahead with optimism, hoping that this momentum will carry them deep into the postseason. The 2023 season has become a tale of resilience and resurgence for the Denver Broncos, and Russell Wilson is undeniably at the heart of this compelling narrative.