In the world of celebrity romance, secrecy often shrouds the early stages of a relationship. However, Kansas City Chiefs' tight end, Travis Kelce, is breaking the mold by spilling the beans on how he won the heart of pop sensation Taylor Swift. In an exclusive interview with WSJ. Magazine, Kelce shared the intriguing details of their blossoming romance, from a discreet concert attendance to a passionate kiss in Argentina.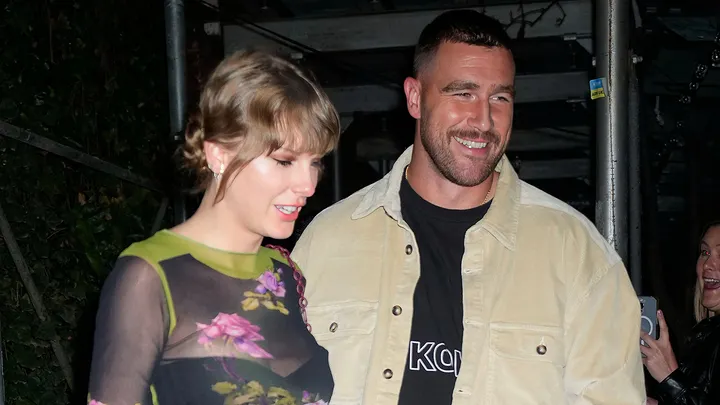 The tale begins in the summer, when Kelce, hinting at his interest in Swift on his podcast, attended her concert at Arrowhead Stadium in Kansas City. Little did he know, he already had someone playing Cupid in Swift's corner. Swift, known for her cleverly crafted lyrics, took the initiative and reached out to Kelce with a text. The football star revealed, "She told me exactly what was going on and how I got lucky enough to get her to reach out."
Kelce's "in" with Swift's inner circle came in a quirky yet endearing form. Swift's little cousins, avid fans of Kelce, were taking pictures in front of his locker in the big dressing room at Arrowhead Stadium. Kelce humorously added, "She'll probably hate me for saying this." This unexpected connection set the stage for their growing friendship.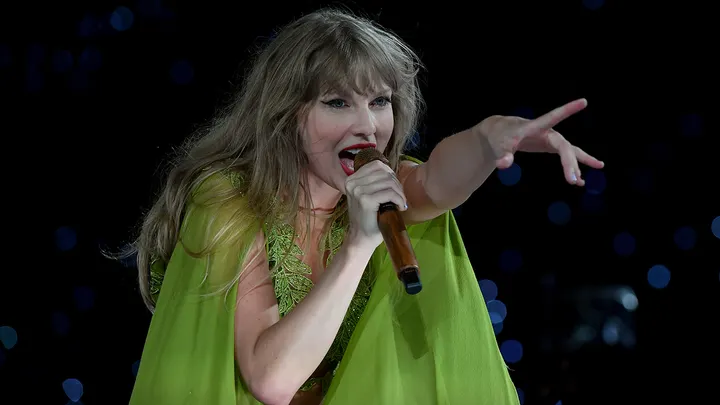 As the rumors intensified, Kelce opened up about the cautious approach he took to navigate the complexities of dating one of the world's most famous musicians. He recounted his friends advising him not to mess things up with Swift, a sentiment he took seriously. "Everybody around me telling me: Don't f— this up! And me sitting here saying: Yeah – got it," he shared.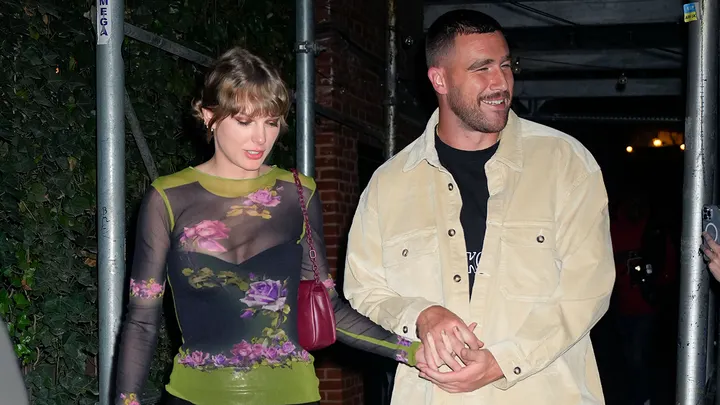 One major concern for Kelce was not saying anything that could jeopardize the relationship in the eyes of the media. Aware of the intense scrutiny Swift faces daily, he emphasized the importance of not adding to the pressure. "That was the biggest thing to me: make sure I don't say anything that would push Taylor away," he revealed.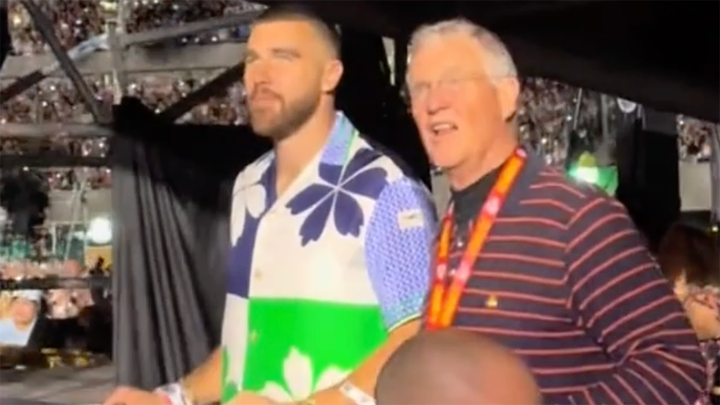 Reflecting on Swift's fame, Kelce admitted, "Obviously I've never dated anyone with that kind of aura about them… I've never dealt with it." However, he made it clear that he wasn't running away from the challenges that came with being with a global superstar. He praised Swift for living her life under constant scrutiny yet still managing to enjoy it.
What further solidified their connection was the alignment of their family values. Kelce, known for being a family-oriented person, recognized similarities in Swift's values. "Her team is her family. Her family does a lot of stuff in terms of the tour, the marketing, being around, so I think she has a lot of those values as well, which is right up my alley," he shared.
The relationship took another step forward when Kelce met Swift's father, Scott, during her international Eras Tour in Argentina. Fans captured a momentous kiss between the couple after the concert, signifying a deepening connection.
Kelce's admiration for Swift goes beyond the romantic realm. He expressed excitement about hearing her perform "Blank Space" and highlighted her genius in crafting captivating lyrics. Their shared love for music was evident when Kelce revealed a night of singing together, with "Teenage Dirtbag" by Wheatus being a notable choice.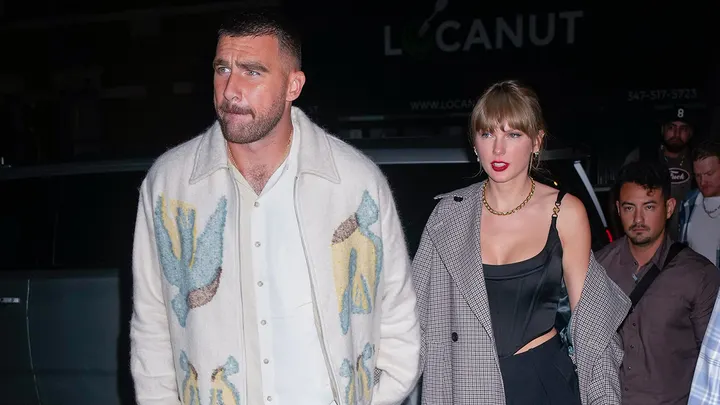 Describing Swift as "hilarious" and "a genius," Kelce's words resonate with the genuine affection he feels for the pop icon. "I've never been a man of words. Being around her, and seeing how smart Taylor is, has been f—ing mind-blowing. I'm learning every day," he concluded, giving fans a glimpse into the heartwarming connection between this unexpected celebrity couple.